Friday Digital Roundup
The Friday Digital Roundup is a witty take on the weird world of the internet. With fun stories from around the globe, it's the only email newsletter you'll actually read and enjoy!
We do love writing it, but clearly not as much as people like receiving it - just look at the response we got when a technical hitch meant it wasn't sent out on time!
Meschi Consultants @MeschiConsult
When it comes to the end of the week, there is no better way to start a Friday than with a run around the internet with Todd and Jo in the FDR. Just don't let them know I do it from the loo!
Kathryn Lynch-Smith @KikikatSmith
@Spaghetti_Jo
My inbox is full of rubbish newsletters that Im constantly deleting😬 My VIP inbox is for 1 thing only- THE DIGITAL ROUNDUP🤠I dont read a Newspaper or the news online, I just wait for Fridays, when this lands in my inbox- then I know 'The weekend has landed'🤗
Get the Friday Digital Roundup and see what everyone's talking about.
We may look like cowboys, but we'll never abuse your data! Find out what we'll do with it here, partner.
Saturday 23rd October 2021
4Networking, Four Years On…
On the first of April 2014 I walked into my first 4Networking meeting…
… it wasn't the best experience though.
If I'm honest, it was one of the worst meetings I've been to, but not because of the usual stuff that makes networking awful.
The acoustics were bad, the room was tight for space, and both Jo and I were nervous.
But they weren't the reason. The reason it was the worst is because it nearly stopped me joining as I 'didn't get it'. I didn't get 4N (something I later learned was like understanding 'The Force' in Star Wars!).
I didn't join at that meeting… but 4 years on I'm a big part of the network, making 4N work for me.
4Networking, Four Years On…
Three years ago I became the group leader of that 'awful' group too, a group that would later become one of the most popular groups in the UK for years, and then something happened – it clicked!
Here are some of the lessons I've learnt over the past 4 years.
Whether you're new to 4N, or you're an established member, I hope you'll enjoy this…
Friendships last longer than 40 seconds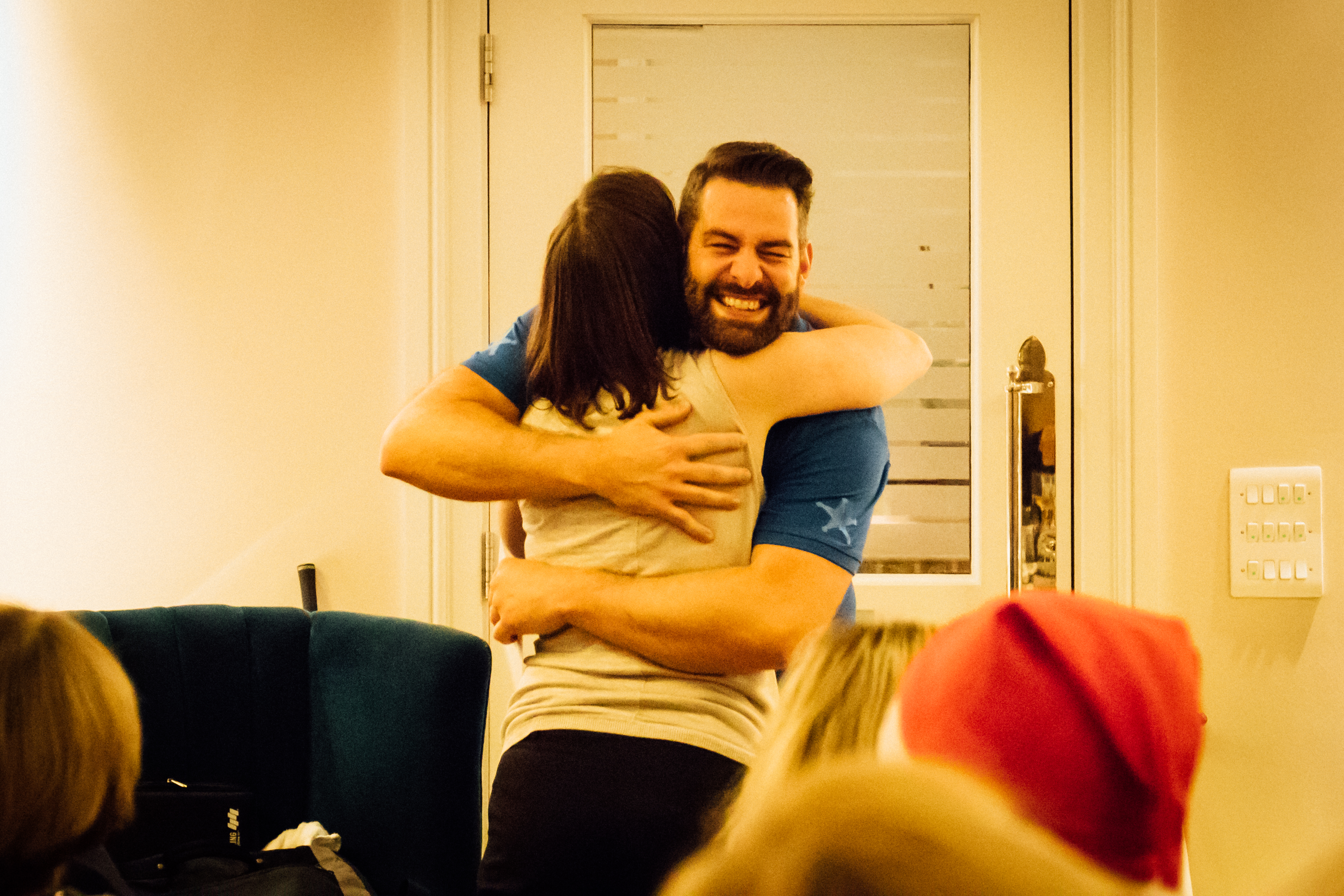 Above all else, when I think about 4Networking as I look over the sea and take in the view of the mountains on my holiday, I realise that 4N has become my family.
I've spoken to 4Ners more than my family this past few weeks and I've spent more time in the 4N community than on my own social media.
50% social, 100% family. (Bad maths, but you get the point.)
From James Chisholm to Claire and Claire and from Sam and Anthony to Kirk, Brad, Michael, Taz, Sheena and… oh, I'm bound to forget the important ones so I'll stop now.
I've gained some very good friends from a networking organisation…
4Sights are powerful life/business-changing content
The 4Sights (speaking slots) I've seen over the past 4 years, including at that first meeting from Caroline Woodward, have made me who I am.
I'm adamant that the 4Sights are a key reason I joined 4Networking and the main reason my own 4N group flourished.
I've learnt about tax, time management, hypnosis, magic, love languages, GDPR, social media, content, PR, fitness, life, business and some of the strangest hobbies ever!
But they've been added, logged and filed in my head and I'm now the sum of over 290 4Sights.
That's 87 hours of personal development… Where else would you get that?
Online and offline are powerful when combined
I talk about this a lot, but 4N is the perfect example for it.
Back in 2010 before I found 4Networking I ran tweetups. Getting people from Twitter to real life networking was powerful because the relationships really became cemented in real life.
I do the same in 4N.
The community is key to that.
Join it up: chat online, meet offline – meet offline and then connect online!
Be yourself (but be prepared to regret it occasionally)
Brad Burton told me #BeYou when I joined his network. He told me to wear a cowboy hat to the Business Show in London. He told me to "Turn down the volume" on those who don't get me.
I did it… but I missed the part where he said it wasn't easy!
Damn, it's tough being yourself.
I like to think I'm not a total arsehole (don't ask Jo for a second opinion) but boy, do some people get annoyed when they see the real me.
It'll happen to you though.
As I look at my 9-month-old daughter I see a totally unique person, one that's never walked this earth.
She's unique and not everyone will get her. I get that.
I also see someone that I will encourage to be herself though. (That's because of 4N – how powerful is that!?)
Some people in the 4Networking community won't have seen the original post that this blog is taken from as they blocked me. That's shit really and I'd lie if I said I wasn't bothered (drop the macho BS, it's more human).
But it's essential as you really can get more done when you're 100% you.
Not everyone will like you, but that's OK.
The sense of belonging is way more powerful than business
When I started our business with Jo it was just us. It was a Todd and Jo echo chamber.
We did what we both thought was good.
We also only had each other in business. I only had one other friend who ran their own business back then.
That's tough, as you need people on the same mission as you, right?
I firmly believe that simply having breakfast with other people 'stupid' enough to quit a good job to earn money from their 'hobby' helps me.
"It's OK" I subconsciously think, "Other people keep doing it and they suck occasionally too!"
We're humans, we need a tribe, a troop, an army, and a support network.
Times will get tough and your mate down the pub isn't a coach and hasn't been there and done that.
You'll create products and services to suit the community
When I look at Spaghetti Agency I notice a common trend – it's created for my network.
The content, the products, the services, Spaghettiville, the training – it's mostly all been designed for my network.
It's not that I couldn't sell the other services; they still come through constantly. It's just that I noticed what my network struggled with by listening and asking and then generated £100's of £1,000's worth of business creating a solution and offering it to them.
Often, you'll leave a meeting on a high with no business, but that's OK
So often I second guess myself booking a breakfast 45 minutes away where I'm not 4Sighting and there's no business to be had nearby with my clients either.
What am I doing? Why am I here?
But then I leave with a buzz and skip in my step. I learnt some stuff, caught up with friends, made some new connections, and had three brilliant 121s.
I leave motivated and excited and then a great business idea pops into my head or a content idea comes to me that then flies online.
You can't get that for £15 in many places.
Being on a team is a tough but essential move in the network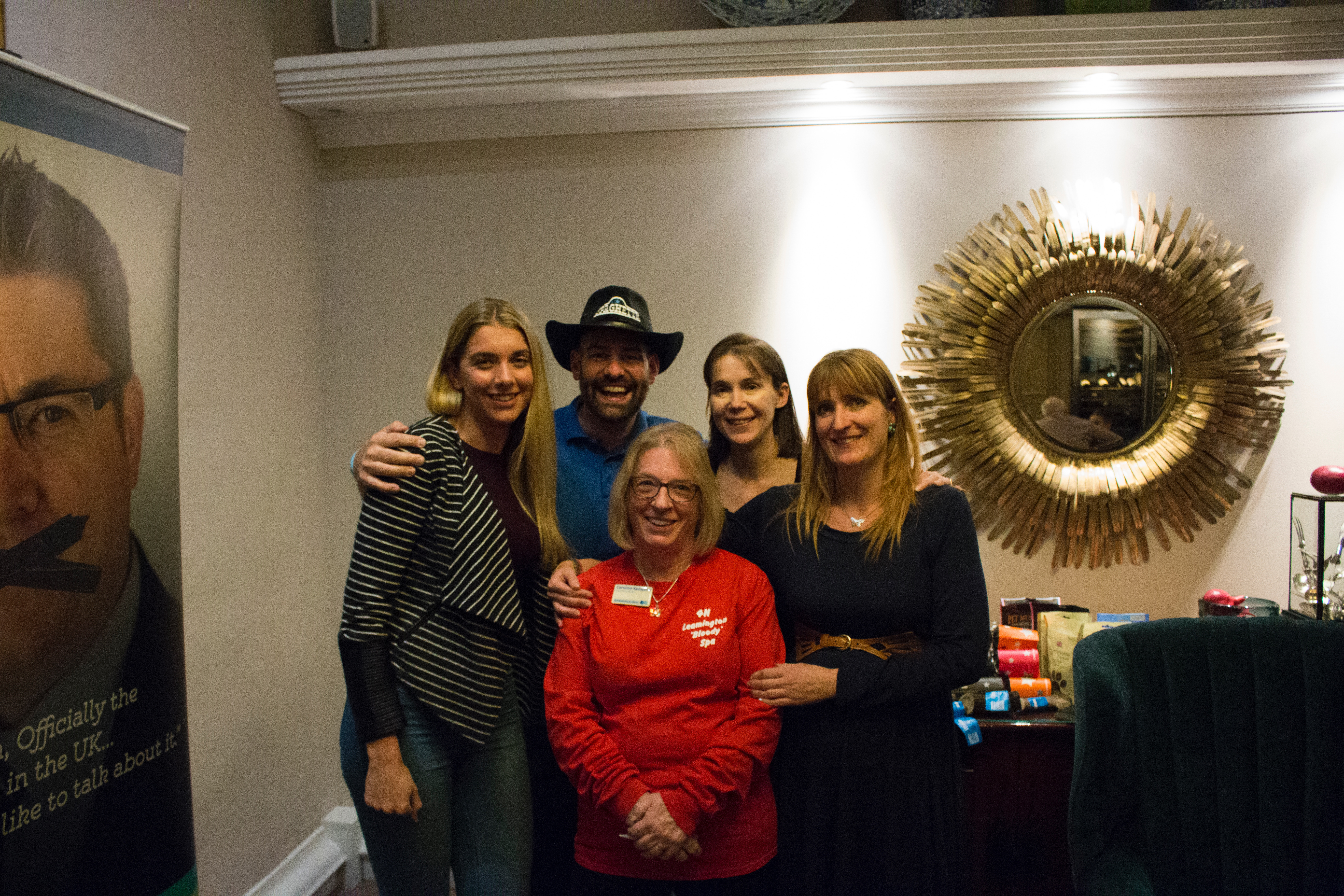 Taking on the Group Leader role at Leamington Evening wasn't a decision I took time to make. I said yes right away in a 121 with Claire McTernan, my Regional Leader and now business coach.
But it was a great move and still is…
… but it still sucks!
People cancel meetings, 4Sights work for the marketing or they don't, sometimes you don't get 30+ in a room (which I really try to do).
That pisses me off and if it wasn't for Claire McTernan I wouldn't still be a Group Leader right now.
But that's the mistress of the gig. She's cruel. She's harsh. She'll pick you up and drop you in a moment. (4N, not Claire M.)
It's been amazing for business, brilliant for resilience, and one of the biggest reasons we've grown in business.
Building a brand takes effort and time, just like networking…
Building the brand of Spaghetti Agency was easy. I rocked up at a 4Networking meeting with a banner and some business cards and then started wearing a cowboy hat… (I wish!).
For three years we've been building on our brand and growing awareness, content, leads, assets and noise for the Wild West marketing agency.
4N was instrumental in this. Testing ideas, 4Sights, 40seconds, and ideas in the community and at groups has been a powerful source.
It also gave me a national stage on multiple occasions to truly add weight to my noise!
But it took time… so BE PATIENT!
4Networking carries with you to every talk, conversation, pitch, meeting, blog, and other networking meetings.
I've pitched at big gigs, won and lost business and generated so many great things because I'm a '4Ner'.
When I talk to people, speak to audiences, run events, train groups and travel across the UK I'm the sum of 87 hours of 4Sights, 145 hours of 121s and the result of running a top flight group in the network for over two years.
It's immense the weight that carries with my confidence and brand.
4Networking. It's been a fun four years, let's see what the next…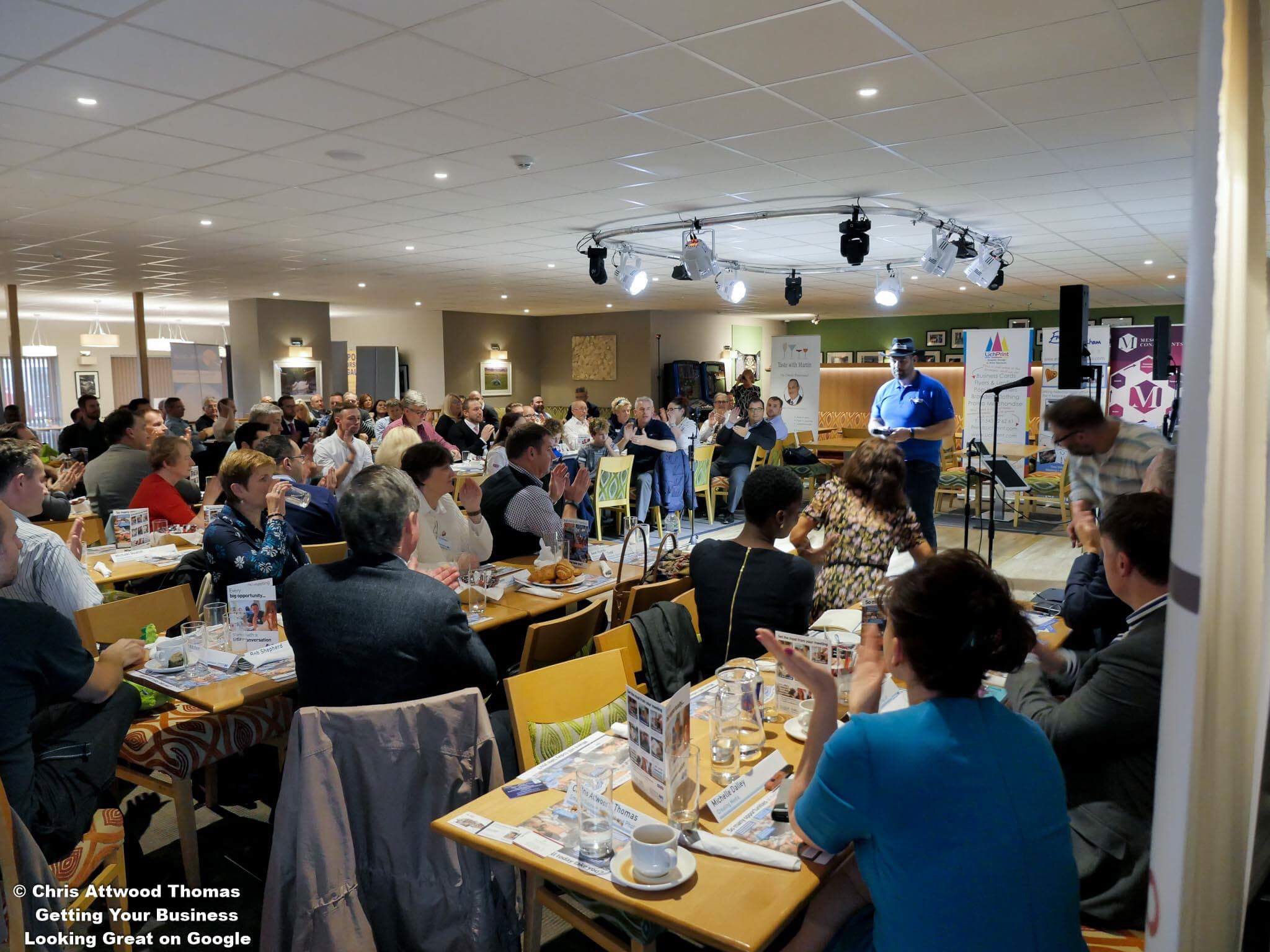 This is a blog about a networking organisation but the way I've written it, you'd think it was about my family. That's because it kind of is.
It's a powerful network and it's built on community. Networking has been great for our business and many of the lessons I've learnt from 4N have helped me outside of the network.
When you learn from networking, follow up from networking, attend networking, get involved, volunteer and speak at networking – it really works.
If you're unsure and would like some more tips then have a read of a fab piece for networking newbies from Jo. If you'd like an invite to a 4Networking meeting near you then contact us now and I'd be delighted to hook you up with one of the family.
#Love4N
---
Tags associated with this article
4Networking
networking
networking events
Post a comment
We'd love to know what you think - please leave a comment!