Friday Digital Roundup
The Friday Digital Roundup is a witty take on the weird world of the internet. With fun stories from around the globe, it's the only email newsletter you'll actually read and enjoy!
We do love writing it, but clearly not as much as people like receiving it - just look at the response we got when a technical hitch meant it wasn't sent out on time!
Meschi Consultants @MeschiConsult
When it comes to the end of the week, there is no better way to start a Friday than with a run around the internet with Todd and Jo in the FDR. Just don't let them know I do it from the loo!
Kathryn Lynch-Smith @KikikatSmith
@Spaghetti_Jo
My inbox is full of rubbish newsletters that Im constantly deleting😬 My VIP inbox is for 1 thing only- THE DIGITAL ROUNDUP🤠I dont read a Newspaper or the news online, I just wait for Fridays, when this lands in my inbox- then I know 'The weekend has landed'🤗
Get the Friday Digital Roundup and see what everyone's talking about.
We may look like cowboys, but we'll never abuse your data! Find out what we'll do with it here, partner.
Google+ tips and tricks for absolute beginners
OK, let's get this out of the way right away…
No, Google+ is not as busy as Twitter, as popular as Facebook or anywhere near as simple as Instagram.
But… it is a really cool network and aside from the SEO benefits for businesses and websites it's actually a really cool platform with shiny images and neat tricks and options.
I don't use Google+ every day and I'm not suggesting that you do, but I am suggesting that you give it another chance.
It's like Facebook should be, it's using Hashtags like Twitter and Instagram, it has communities like Facebook that anyone can enter (even businesses) and it hasn't got annoying ads (yet) or silly algorithms that ruin how the timeline looks.
I know it looks complicated and I know that it's not an easy 'on board' process. Google are notorious for over-complicating things. But then it is run by techie geeks! So here's my simple beginner's guide to getting going with Google+.
Here's some simple how to instructions and some ideas that may help you decide to give Google+ another try.
Google+ tips and tricks for absolute beginners
You on Google+ – your profile and place on the network
Google+ is no different from any other network is this respect. You have a profile that you use to go about your networking and exploring. You have a place on Google+ to create your digital self and tell people a little about you.
As with any social network you should get this set up carefully at the start. Choose a great photo and write a good bio. Then show off a bit and add some links.
Profile picture
Add a really good headshot (not a logo please) by clicking on the blue head if you're new, or on the current photo if you're changing it. You can upload a photo from your computer or from your Google drive if you have one.
Google+ is integrated with all the other Google products and this is evident from the beginning. You can crop the image within Google+ and then just save it.
Banner image
Use the same process as above to upload it. The original image is very Google and if you don't replace it is does smack of 'newbie' to other users – so definitely pick something cool and interesting. This will show on your 'profile card' elsewhere on Google+ too so it's worth doing. 
Story – this is your bio on Google+
Share useful information about you and your company if you're a business page (many aspects are the same on Google+). You can use bold and italics and really get creative with the simple to use and very familiar toolbar.
I would really encourage you to put info here that's useful to others. You can hyperlink to other websites or blogs that would be of interest by linking as you would with any other toolbar.
Spread it out with white space and headings and make it like CV for Google+. Mine is constantly changing but here's what I have so far>
Work – add your history (if you want to)
Again, add as much relevant information as you like. Much like LinkedIn you can brag about your recent work and employment.
Basic information
Here you can fill in all the usual stuff about you, your interests and you get a chance to add links to Twitter, Facebook, YouTube and whatever you like. I like that it's all organised in different areas, but don't forget that you can of course add hyperlinks to the story area too.
Contributor to – link your guest posts and content (Google Authorship)
If you blog or write for other websites then tell your fans and tell Google too.
This isn't as powerful as it used to be as Google are slowly taking away many of the aspects of Google Authorship but it's still worth doing in my opinion. It does involve a two-way link (one on Google+ and one on the website that you write for) but it's a lot more simple than it used to be. More on that here.
Contact information
This does what it says on the tin really, but make sure that you fill in some info here too.
Home stream – Your content from all the people you have in your circles
In your home 'stream' you'll find all the day-today stuff and everything that Google+ has to offer. Just click 'home' from the left hand side or the Google+ logo and you'll find it.
This is where you'll spend most of you time and it's much like Facebook mixed with Twitter and some YouTube and then some Instagram and a dash of sparkle and well… I think it's all rather pretty!
Google+ have made a beautiful social network and everything in the stream sparkles, particularly as gifs are the order of the day. It's an interactive fun place and people share funny, informative and thought-provoking stuff.
In my experience The Google+ users are more engaged and less likely to invite you to play games about socks or spam you with links to buy their stuff.
What you see in your stream is up to you and depends on who you add to your circles (more on that next). Whoever you add to your circles (like friending or following) will appear here. When they update their status on Google+ it will appear here. You get the idea.
You can see content from just particular circles if you want
Once you've really mastered Google+ and organised people into different circles you'll be able to click the different circles from the toolbar at the top and it will only display updates from those people. It's much like lists on Twitter in that respect.
Create a new circle by going to 'People' in the left hand menu again and then click 'Circles' on the menu at the top of the page. Then click the plus sign. Then you can simply add people you find on Google+ to different circles and it keeps it all organised for interacting and sharing.
You have some standard circles already to go on your account to make it easy to get going. People can't see which circles they're in – but I'd avoid calling them 'boring idiots' just in case.
Interacting on Google+
In your stream you can interact and comment and +1 on any of the content that you see. In Google+ a +1 is much like a 'like' on Facebook. Popular posts will have more of these and +1s are important for a post's reach, much like other networks. The more a post gets, the more chance it has of appearing in other streams.
You can comment on posts just like on Facebook and you will be visible to other people who comment too. It's a good plan to take an interest in other people's posts and connect with other people who interact with them.
You can also share any posts with your audience by clicking on the arrow next to the +1. Make sure you write your own introduction to the post like a comment or opinion and then select where you share it. Again, this is like a share on Facebook.
You can check on the activity on any of your posts and anyone else's by clicking on the images in the bottom right corner of a post. The card will flip and you can see everyone who's got involved.
Updates – photos, links, videos, and more
You share whatever you like on Google+ much like you can on other social networks. Paste links to websites and blogs, add images from your computer or from Google photos like Google Drive and you can even share circles that you have created to your own audience.
Decide on your audience
When you post on Google+ you always get the chance to decide where your post goes. The standard option is 'Public' but you can also share with communities or certain circles. Be careful not to share into communities and circles if it's not that relevant though, as it can be seen as spammy and people hate that.
Notifications – keep up-to-date with Google+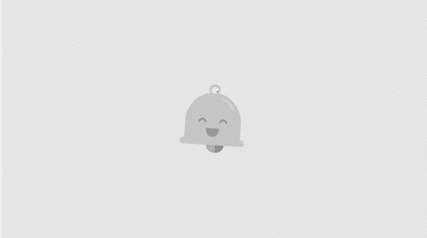 Notifications for everything in Google+ are found with the bell (a red number means you have one) in the top right corner. The bell is known as Mr Jingles and he keeps you informed when anyone interacts with you and even when you're in Gmail or signed into Google Chrome too.
You can click and interact with these direct from the window pane that pops up – or click on the post to go to it and comment, share or +1 there. If you click on a photo it will go to the photos of that user in the post or you can even view the videos and updates right there in the notification pane.
If you click the up and down arrows it helps you navigate between all your notifications too. It's a really simple but effective way of keeping on top of your updates and mentions.
You can clear all your notifications when you've seen them by clicking the three lines in the top right.
You can talk to people who add you back too by clicking on them and 'saying hi' and Google+ will automatically include their +Name in the update. If you want to you can also email them with the update too but do this with caution.
Mentioning other users on Google+
Like you can on other networks you can tag, mention or whatever you want to call it. Just put the + symbol and start typing their name and Google will autocomplete it for you. (That's the plus, not the @ like Facebook and Twitter.)
If you mention another user then they will get a notification at their end from Mr Jingles and it could bring them into the conversation on the post.
What's Hot on Google+?
Well all you need to do is go to 'What's Hot' and find out. What's Hot is like the trending stuff on Twitter and it will often appear in your stream too. You can also find this on the left hand side menu and see what's the most popular thing on Google+ so you can join in, comment or emulate in your posts.
Communities – be part of the bigger picture on Google+
One of the main attractions for me on Google+ are the communities. Like groups on Facebook (but supercharged) and you'll find like-minded people talking about all sorts of subjects and industries and it's a good place to start when you're new.
I belong to lots of social media and marketing communities but also some local networking ones too. Go in and share, engage and add people to your communities – it really is one of the best ways to use Google+.
Suggested communities can be found on the left hand menu – again by going to communities and 'Recommended for you' at the top. This will work better once you've used Google+ a bit as it suggests communities based on your activity.
You can share content from updates to communities once you've joined them. Because they're interested in a particular subjects you'll get more interest if the posts are relevant. This is really useful for blogs but obviously don't use them to spam people.
Hangouts – the most fun you can have with social media video
You can have a hangout with anyone (depending on their settings) that you connect with on Google+. There's no limit to the ways that you can make use of this free option. Video 'Hangouts' are a really great way to simply connect with people you find on Google+ without the awkward swap of Skype IDs or similar.
To have a Hangout with someone just click on their profile card or picture and you'll get the chance to either message them or video call them. (You might want to arrange a time first so they're not in their dressing gown.) This has huge scope for customer service in the future once people catch on to it and for now it's a powerful way to connect a group of people quickly.
Group Hangouts are great and you can start one really easily. Go to Hangouts and start a new Hangout and add whoever you like. You can also add more people to the call once you're in a call by clicking on the profile image with the plus symbol on.
I think everyone should use Google Hangouts! Person to person contact is so important, so show your face and chat at the same time. I've used Google Hangouts to train people all over the world and it's a really cool way to hold a meeting.
Google+ – give it another chance? 
That's the basics. Google+ is a huge platform and I think telling you any more will scare you off, as it has for many people. If you just do the simple stuff first and ease yourself in then you'll soon be ready to tackle the more complicated parts.
Yes Google+ is full of techie geeks. No it's not as busy or quick as Twitter and no I don't hold it as my most popular social network (yet).
But I do like it.
I do use it and I do think it has massive potential. It does have great benefits for businesses with its SEO and integration with other Google products like YouTube, Places and Google Drive.
But I feel that that's all people talk about. It's actually a really gorgeous and luxurious social network with a lot of power and clout behind it.
My advice? Give it another chance and try to join some communities and organise your circles.
I'm going to get cracking organising my stream so I can get the best out of it – will you join me?
---
Tags associated with this article
Social Media
Post a comment
We'd love to know what you think - please leave a comment!