Friday Digital Roundup
The Friday Digital Roundup is a witty take on the weird world of the internet. With fun stories from around the globe, it's the only email newsletter you'll actually read and enjoy!
We do love writing it, but clearly not as much as people like receiving it - just look at the response we got when a technical hitch meant it wasn't sent out on time!
Meschi Consultants @MeschiConsult
When it comes to the end of the week, there is no better way to start a Friday than with a run around the internet with Todd and Jo in the FDR. Just don't let them know I do it from the loo!
Kathryn Lynch-Smith @KikikatSmith
@Spaghetti_Jo
My inbox is full of rubbish newsletters that Im constantly deleting😬 My VIP inbox is for 1 thing only- THE DIGITAL ROUNDUP🤠I dont read a Newspaper or the news online, I just wait for Fridays, when this lands in my inbox- then I know 'The weekend has landed'🤗
Get the Friday Digital Roundup and see what everyone's talking about.
We may look like cowboys, but we'll never abuse your data! Find out what we'll do with it here, partner.
Social media isn't going away, so get used to it!
I often get asked how long I think social media has got. How long will it be before something else comes along? How long have you got in this game before something else comes along and takes over? And my answer has always been the same…
Social media isn't going anywhere anytime soon! 
With the fast-paced ever-changing world you'd be forgiven for thinking that social media will soon be nearing the end of its life. I mean everything has a shelf life, right?!
If that was correct though, wouldn't we have got bored of the TV by now? Wouldn't the internet have gone away? Wouldn't the invention of the car have been superseded by a far better and more accessible mode of transport?
(Yes. I did just compare social media to the invention of the internet and the automobile. It's that revolutionary and it's that engrained into our society.)
Social media isn't going away, so get used to it!
Social media is involving and evolving
Just like the car and the internet, social media has captured the imagination of people and it's evolving and adapting to its ever-growing user base.
Facebook is 10 years old – TEN YEARS! It's certainly gone through some changes over those years but it's still going strong. For me (from a business angle anyway) it is on its way out now though. They've turned a free and fun social network into a money-making machine for shareholders – but that's another blog!
But just because Facebook has seen its best days, it doesn't mean social media has. Look at Twitter. It's still an amazing and uniquely adaptable network. It's still the number choice for media and celebrities and the new promoted posts and sponsored tweets are sure to attract more businesses to it.
Google+ is this year's one to watch. Yes, I know you are probably sick of hearing that. Yes, I know you probably went on it once and hated it. Yes, I know that it's full of techies and not really useful for your floristry business.
But listen up. Google+ is owned by Google. It owns the internet (in theory). Around 90% of search engine results are generated by Google and that's huge considering that the likes of Yahoo and Bing amongst many others are only left with a 10% share between them.
Google has been watching social media and the platform it's built is a great mix of the best. It's an evolution and soon you'll be involved in it, shaping the way it grows in the future.
That's the thing with social media, isn't it?! It's not a thing. It's like the internet itself. It's run by us, the users, and that means it will change with us because we change it.
Social media is a part of life
(If you just read that and scoffed then I'd love to meet you and tell you a way that social media impacted on your life this week without you even realising.) So many things are now created 'because of' or 'through' social media that you can be forgiven for not realising how it directly affects your life.
There's a very simple reason why social media is not going anywhere soon – it's not new.
Social media is just a modern version of something we all thrive on. Social media is a faster, more efficient way of doing a basic human function.
Social media is just human interaction… on the internet
That's it. That's all it is. No matter how you look at it, social media hasn't really reinvented the wheel it spins on. We all need to keep in contact. We all like to communicate our stories. We all need the communication lines to be open and working in order to grow and proceed in life.
This is why social isn't going away.
It would be like saying that in 5 years time we won't need the TV because no one wants to watch the news.
It would be like suggesting that eventually the internet will be replaced with books because everyone will want to go to the library instead of having instant access to resources.
Suggesting that social media will disappear is like suggesting that the horse and cart will be making a come back!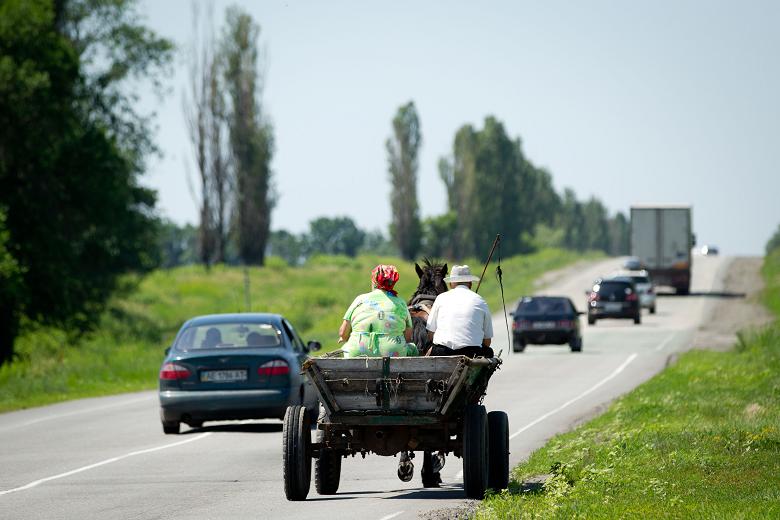 I can't see social media EVER going away when it works off the basic human principles that have driven society for as long as records have been keep. Social media is just people talking to people. That will never stop.
Often, the reason people give up on social media is because they're making one of the ten most common social media mistakes that we blogged about recently. Learn it and keep going is our moto!
So, if you're reading this and still not using any of the main social media channels, if you're reading this and are about to give up on social media, if you're reading this and you don't think social media has anything to offer – listen up!
There's no time to waste. Then longer you leave it, the longer you'll have been missing out on it. Social media IS shaping the world YOU live in. The media, the advertisers, the Government, the brands, the local shop, the car manufacturers, the baker, the butcher and the candlestick maker are using it – and that affects the things you use every day.
Because of social media…
Because of social media research is live. Big brands are open to public opinion. Things happen quickly and it can have a devastating effect when they get it wrong.
Because of social media people get employed, not employed or worse – fired! So it's shaping the employment of the world too.
Because of social media lost or stolen dogs are often reunited with their owners.
Because of social media loneliness is becoming less of an option. Even the most reclusive of people can find comfort online.
Because of social media marketing has changed forever!
Because of social media Egypt are moving towards democracy. A Facebook page with almost 250,000 likes started a revolution in the country after the killing of Khaled Mohamed Said, a 28-year-old from Alexandria who had been beaten to death by the Egyptian police.
Because of social media people are making and breaking relationships with people you know.
Because of social media Barrack Obama was elected. Social media played a huge part in the election of the first Black US President when he got his campaign flying with his excellent use of social media.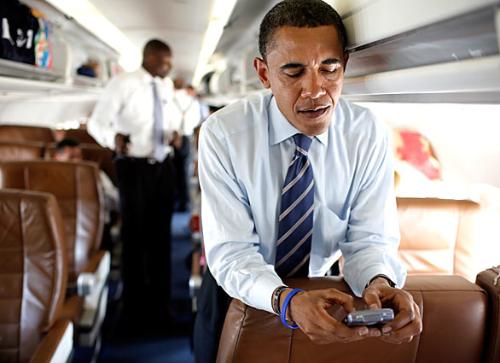 Social media is power to the people. Who'd want to give that up?
The great thing about social is that it's like a good soap opera – you can always catch up very quickly! And another great thing is… it's FREE! So what are you waiting for?
Now it's your turn
We'd love to hear how social media has changed you.
How has social media affected your life or decisions?
Why do you think it's here to stay?
Please comment below; we love hearing your views.
---
Tags associated with this article
Social Media
Post a comment
We'd love to know what you think - please leave a comment!