Friday Digital Roundup
The Friday Digital Roundup is a witty take on the weird world of the internet. With fun stories from around the globe, it's the only email newsletter you'll actually read and enjoy!
We do love writing it, but clearly not as much as people like receiving it - just look at the response we got when a technical hitch meant it wasn't sent out on time!
Meschi Consultants @MeschiConsult
When it comes to the end of the week, there is no better way to start a Friday than with a run around the internet with Todd and Jo in the FDR. Just don't let them know I do it from the loo!
Kathryn Lynch-Smith @KikikatSmith
@Spaghetti_Jo
My inbox is full of rubbish newsletters that Im constantly deleting😬 My VIP inbox is for 1 thing only- THE DIGITAL ROUNDUP🤠I dont read a Newspaper or the news online, I just wait for Fridays, when this lands in my inbox- then I know 'The weekend has landed'🤗
Get the Friday Digital Roundup and see what everyone's talking about.
We may look like cowboys, but we'll never abuse your data! Find out what we'll do with it here, partner.
Friday 24th September 2021
Why Branding Is Important: From The UK's Only Wild West Digital Marketing Agency
Branding works, whether you understand it or not. 
The power of branding runs very deep in human psychology.
Branding works on people even if they've never even looked into branding and its effect on human behaviour.
Why did I tell you that?
Because when you consider something new for your business or company and you start looking logically at the idea, you're arguably using the wrong part of your brain. 
Branding affects emotions, needs, and desires. And branding works its magic with colour, style, values, and beliefs on that deep-rooted, more powerful part of the brain, rather than the logical bit. 
But, that's not my bag…
I'm not a psychologist or expert in human behavioural economics.
I just wanted to introduce you to the idea that your subconscious is more involved with your buying decisions than you may realise.
So… why is branding important?

Well, branding is important because:
It's memorable
It makes marketing easier
It repels the wrong people
It attracts the right people
It builds trust
And a good (consistent) brand makes more darn money!
OK partner, let's unpack that little lot…
Why Branding is Important: From The UK's Only Wild West Digital Marketing Agency
Having a unique brand makes you memorable
Many of us live in such a busy world. When you head online, it's infinitely more so. 
When our readers are faced with so many distractions and messages that are trying to penetrate their brains (overloaded already with some 12-60,000 thoughts a day), businesses have a big problem. 
Your brand needs to be noticed. How will it do that if it's the same old thing? 
What sets an estate agent apart from another?
What makes a bakery better than another?
Why choose one car manufacturer over another?
The answer? Your people, products, reviews, web presence, and more… and your branding plays a huge part in all that. 
Being different in your branding because you ARE different is key to being noticed and remembered. 
There are far too many <Insert coloured fruit here> marketing agencies. 
Far too many WordPress websites use different colours but the same theme. 
So when we decided to rebrand, we started from scratch.
We took what makes us different and why we believe we have something to offer and applied it to our brand. 
No bull, just beef – no 'wanky' marketing jargon; just what works.
Walk the walk – we teach and offer what works for us. If we're gonna offer you blogging, then we need to darn well blog – a lot!

 

Cowboys – the internet is full of them. We're just prepared to stand up, shoot from the hip, and tell it like it is. And we're not afraid of the odd high noon shoot out on Twitter to stand up for what we believe in.

 
Our values, beliefs, style, and way of doing things are embedded into our brand. 
'Orange Pineapple Marketing Solutions' (not a real brand) doesn't do it for us. Soz. 
Your brand needs to be truly memorable for all the right reasons. And when it is… people can't ignore you. 
I have countless messages and tags on social media posts when people see cactus gifts they know we'd love. 
People take selfies of themselves with large model cows and post them in our Facebook Group.
That's powerful. We got into their head… or at least, our brand did.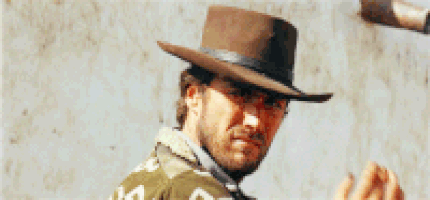 I woke up once to a selfie of a guy I know from the media world. He'd taken it in a toilet in Las Vegas!
No… it wasn't 'that' sorta pic, he was in a Wild West-themed bar… in Las Vegas… and he thought of us. How cool is that?!  
Branding is memorable and it drives action. 
Wanna be noticed and remembered? Get a brand. 
Branding makes marketing easier
How many times have you sat down to create content or asked your team to create content for you and struggled? 
How often have you tried to come up with a strapline or a video title and found it took ages? 
Having a brand makes marketing tasks like this easier… as you have some guidelines to work with. 
They give you a great starting point. 
Think about it. If you were to create all of these, where would you start?:
Landing pages
Printing

 

Emails
Products
Website

 

Blogs
All of those require a look and feel and a tone of voice. A brand can guide them all. 
(Printing is soooooo easy when you have brand guidelines by the way. Get some, your printer and designer will love you for it!)
Having a brand gives you a little nudge in the content creation direction and often that's all you need. 
Oh… and apparently cowboy boots are tax-deductible!* They're part of our uniform. An added bonus we feel. 
(*This does not constitute financial advice. Speak to your accountant.)
A brand can repel people
"We just can't get past the cowboy thing!"  😣
"Please don't put 'Howdy' in an email to us again!"  😣
"Oh… we're so disappointed you're NOT wearing the cowboy hat!" 😃
Those are actual quotes from potential clients. It won't be hard to figure out that the first two didn't become clients, and the third one did. 
The last quote was from a large hotel chain that booked me to speak at their mastermind sessions in a 5-star hotel in Cheshire. 
Some people get our brand, and some don't. We're cool with that.
We get to work with those who do, and because our brand is an extension of who we are, that works out just fine! 
We also attract the right talent to the team and the best referral partners too. 
Think about it: attract who you want and repel who you don't. 
There are billions of people on this planet, and not all of them are ideal for your posse! That's absolutely fine. You just need to find the ones who are right.
Staying consistent builds trust, awareness, and sales
Whatever your brand is – when it's done well – when you use it consistently, and when you whole commit to your brand, it makes you look bigger! 
Most SMEs and start-ups fail to do it. 
Larger companies do, too. 
But the big guys, they nail it. 
Apple, Nike, Sainsbury's, DPD… Amazon – they nail it! 
They get it. From buttons on websites to logos on T-shirts; large companies embrace brand. That's probably partly why they're a success.
If you did… you'd look bigger and you'd look like you'd got your shit together. 
And THAT… drives sales
So why focus on your brand?
It makes you more money. It's as simple as that when it all comes down to it. 
Strong brands are more memorable. They make your marketing easier.
Anyway, I gotta go. It's cactus watering time in the office – YEEHAA! 
---
Tags associated with this article
Post a comment
We'd love to know what you think - please leave a comment!