Friday Digital Roundup
The Friday Digital Roundup is a witty take on the weird world of the internet. With fun stories from around the globe, it's the only email newsletter you'll actually read and enjoy!
We do love writing it, but clearly not as much as people like receiving it - just look at the response we got when a technical hitch meant it wasn't sent out on time!
David Morphew @DavidMorphew
I didn't receive the Roundup. The Roundup comes on Friday. Therefore it can't be Friday.
Geraldine Jones @EWC_wordsmith
No digital round-up this week?! My breakfast just wasn't the same without it :(
Helen Taylor @HelenTPermCos
It's the only way to start your weekend and end the week! Miss it, miss out!
Get the Friday Digital Roundup and see what everyone's talking about.
We may look like cowboys, but we'll never abuse your data! Find out what we'll do with it here, partner.
A List Of Local Networking Events And Groups In Warwickshire
(Updated October 2017)
I've been asked a couple of times if I have a list of local networking groups, so people can check them out and see which ones they're keen on before committing to join.
Well, local networking fans, you're in luck.
Here's my reasonably comprehensive list of events in the Warwick, Leamington, Stratford and Kenilworth areas.
If you know of any others that you feel should be included, please email me and I'll add them on and keep this updated.
I hope it helps.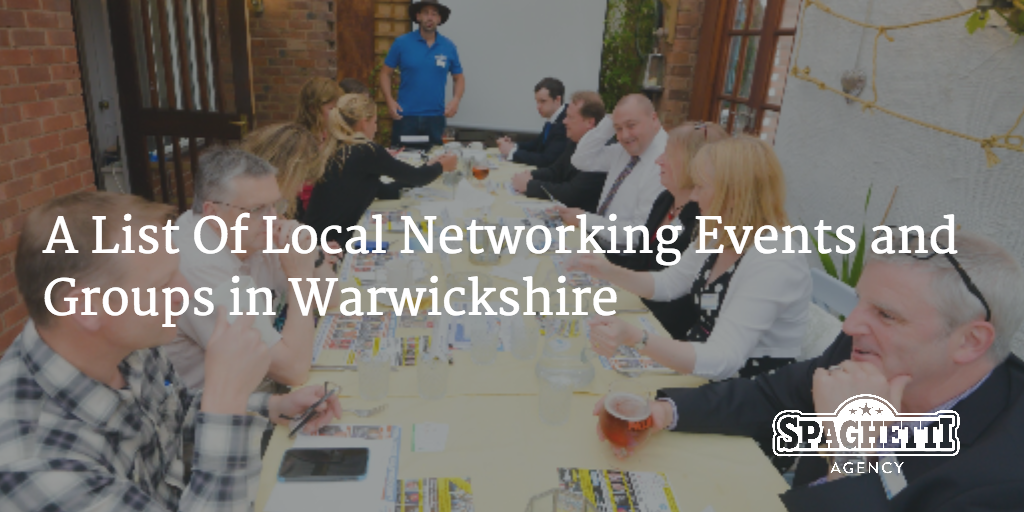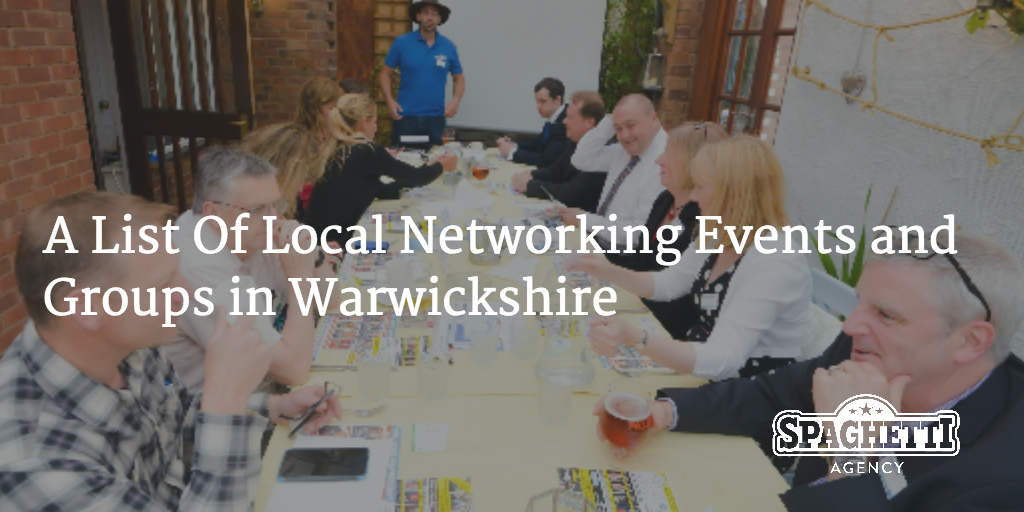 Coventry and Warwickshire Chamber of Commerce
4Networking (Disclosure: Todd is a member and Group Leader of Leamington Evening. It's hugely popular!)

The Connexion, Warwick (Fourth Thursday of the month) Email Jo if you'd like an invite.
Business Biscotti – Leamington Spa  Coventry, Stratford, Solihull
Federation of Small Businesses 
Socially Shared (Facebook Page)
BOB club (Business Over Breakfast) (Currently dormant)
Leam Tweetup (Currently dormant)
Warwick Works (Currently dormant)
Bundeh in Business (Blokes in Business)
Happy networking!
Know of more? Let me know in the comments and we'll add them on!
---
Tags associated with this article
networking
networking events
Warwickshire networking
Post a comment
We'd love to know what you think - please leave a comment!