Friday Digital Roundup
The Friday Digital Roundup is a witty take on the weird world of the internet. With fun stories from around the globe, it's the only email newsletter you'll actually read and enjoy!
We do love writing it, but clearly not as much as people like receiving it - just look at the response we got when a technical hitch meant it wasn't sent out on time!
Meschi Consultants @MeschiConsult
When it comes to the end of the week, there is no better way to start a Friday than with a run around the internet with Todd and Jo in the FDR. Just don't let them know I do it from the loo!
Kathryn Lynch-Smith @KikikatSmith
@Spaghetti_Jo
My inbox is full of rubbish newsletters that Im constantly deleting😬 My VIP inbox is for 1 thing only- THE DIGITAL ROUNDUP🤠I dont read a Newspaper or the news online, I just wait for Fridays, when this lands in my inbox- then I know 'The weekend has landed'🤗
Get the Friday Digital Roundup and see what everyone's talking about.
We may look like cowboys, but we'll never abuse your data! Find out what we'll do with it here, partner.
What's a Lead Magnet? Why Do I Need One? And How Do I Create One?
"What's a Lead Magnet?"
That's a direct quote from Charlie. The kid who studied marketing at Uni for three years didn't know what it was.
But that's not his fault. The term 'lead magnet' is relatively unknown but they're a very common concept. You've almost certainly taken one from someone else at some point.
So, don't worry if you don't know much about them or how to use one for your own business – we'll explain.
Lead magnets are one of the oldest tricks in the book to grow an audience and yet often get forgotten or left at the bottom of the marketing 'to do' list.
If you have a website and you use social media, then you need a lead magnet.
So… let's dive in…
What's a Lead Magnet? Why Do I Need One? And How Do I Create One?
Here's what we'll cover…
What's a lead magnet?
Why lead magnets are good
How to create a lead magnet
Four examples of strong lead magnets
What's a Lead Magnet?
A lead magnet is anything of value (to the reader/prospect) that you can exchange for their contact information. These days this is almost always their email. It's as simple as that.
You usually see these in these in the form of social media competitions, % discounts for 'first' orders, cheat sheets, or sometimes an incredible and out of this world free guide… like ours > right here <.
We'll dive more into the different types of lead magnets later on.
Why Lead Magnets Are Good
As we mentioned earlier, email addresses are often the information businesses want to get. But why?
Well, this allows you to build an email list and create a gateway to communicate with prospects in the future… legally. You can't just go ringing or emailing people willy nilly – they have to consent to being contacted (GDPR and all that jazz!).
But the subsequent benefits of being able to constantly communicate with prospects are endless and can make all the difference to your business.
Think about it like this.
Behavioural research shows that white collar workers and those that more often than not, sit behind a computer for work, spend 2.5 hours per weekday checking their personal emails. Even the youth love their emails with 68% of millennials saying that promotional emails have influenced their purchase decision!
(Brb, just got an email from IKEA…)
Email lists are worth their weight in gold because you use email more than any other platform. Think about it. Unless emails really annoy you or they're irrelevant you'll probably not bother unsubscribing.
So, when you download a white paper or sign-up to a webinar you'll stay on that list for a while.
Open rates on emails are better than social media, too!
That's right, research shows that email open rates beat social media open rates and that's a BIG plus point for growing your list; it's more engaged than social media!
Emails can transform your business and your bottom line if used properly… but how?
Well email lists can:

Boost awareness on a more controlled, owned channel
Encourage ever important customer relationships
Incite trust
Boost sales
Follow-up or nurture leads and new enquiries
Up-sell
Cross-sell
… and loads more!
That being said, it's a busy old email world out there with 306 BILLION emails sent per day worldwide!
So, it's a big challenge to fight for attention, and the right kind, but you're already halfway there by obtaining the email addresses.
So, you really need to grow that email list!
The next step is creating an enticing lead magnet which instantly grabs the attention of your ideal buyer and delivers genuine value to them.
How to Create a Lead Magnet
Create your Bob
Bob is the name of our 'perfect client' or 'customer avatar'. It's our go-to name when we have no idea what to call something 👀
Your 'perfect client', your Bob, is a particular customer who may become your client – they represent the overall typical client you have and that you aim to attract.
But you don't create your Bob out of thin air. No, your Bob has to be understood through market research, behavioural patterns, and purchasing history within your business.
This is far more niche than just a 'target audience'.
Creating your Bob is pivotal to creating a successful lead magnet because it'll allow you to identify the value you can give to Bob (which is stage 2).
How to actually create Bob?
You'll want to look at demographics and psychographics.
Demographic information tends to focus on external or physical factors such as age, ethnicity, gender, location, etc.
Psychographic information focuses on psychological factors such as motivations, beliefs, priorities, etc.
You may want to initially consider:
Age
Gender
Occupation
Income
Where they live
Level of education
Family life
Behavioural Patterns
Motivations
Life Goals
Interests & Hobbies
Ultimately what you really need to understand is:
What is my ideal customer's biggest problem or challenge?
What is it costing them in time, money and/or energy?
What are they searching for – really?
What value will that give them?
Try to make Bob a niche character. You can't and don't want to appeal to everyone as this makes it difficult to understand who your prospect really is and what their needs are.
"Please Sir, Can I Have Some More?"
This is where you give Bob what Bob needs.
At this point you should be able to jump into your buyer persona's shoes to understand what it is they need or are missing.
If you're offering marketing for example, it's clear that something marketing related would be ideal for Bob, hence why we offer a Free Guide to Building your Marketing Plan, as we worked out by speaking to clients that this is often what they struggle with and need help with.
Think about what typically draws people to a marketing website. They certainly haven't come to get legal advice or learn how best to wash a dog. So, with the combination of your understanding of Bob and knowledge of your services, what can you do to entice Bob?
From here you can define your proposition value to start creating a lead magnet.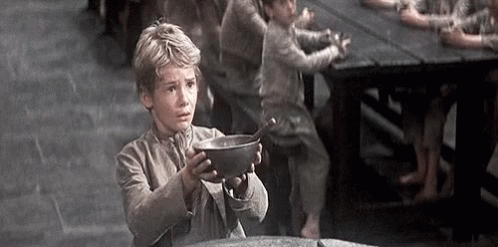 Peek at the Competition
What are your competitors doing? If they're offering something of value within their lead magnets, find out what it is and do something different and/or better. It can be difficult to create something truly original these days, but try get your creative juices flowing and get some outside opinions if you need to.
You gotta stand out. That said, don't give so much value that they think they'll never need to buy from you. It's a balance.
The Juicy Stuff
Now you should have an idea of a lead magnet that might attract your target audience. But how do you apply it?
There are so many options and no limits. Whatever provides value to Bob, and gets you Bob's email, is the sign of a successful lead magnet.
Typical lead magnets include:
Guides and reports
A discount
Cheat sheets
Samples
Training Videos
Templates
Recipes
Webinars
Gated content like videos or PowerPoint slides
Challenges
Free books "Just pay for packaging"
Free products "Send us your email and we'll arrange it"
Just make sure to focus on these questions:
What does your audience want and how do they like to consume it?
How do you change their lives for the better and that's your lead magnet right there!
Oh… and maybe you're wondering about how to build a landing page for a lead magnet? There are some seriously cool platforms out there that do a far better job of explaining that than we could ever do… because that's their bag. Have a scroll around:
Mailchimp (small business email favourite) have a template builder right in the software now.
LeadPages (our preferred landing page software) has a whole 'keyword searchable' marketplace of tried and tested templates that you can edit and apply your brand to.
Your website can even do this. Add a new page, pop the sign-up box for your email list on there (a new one, not the regular one) and then use the thank you page / op-in success page/ onboarding email series to share the lead magnet.
Then… when they've had a few emails, set the email system to add them into your regular list.
Honestly, the hardest part about all this is not building the landing page; it's getting the content right for your ideal avatar.
Get that part right, and they'll come… after you market it. 😉
Four Top Examples of Lead Magnets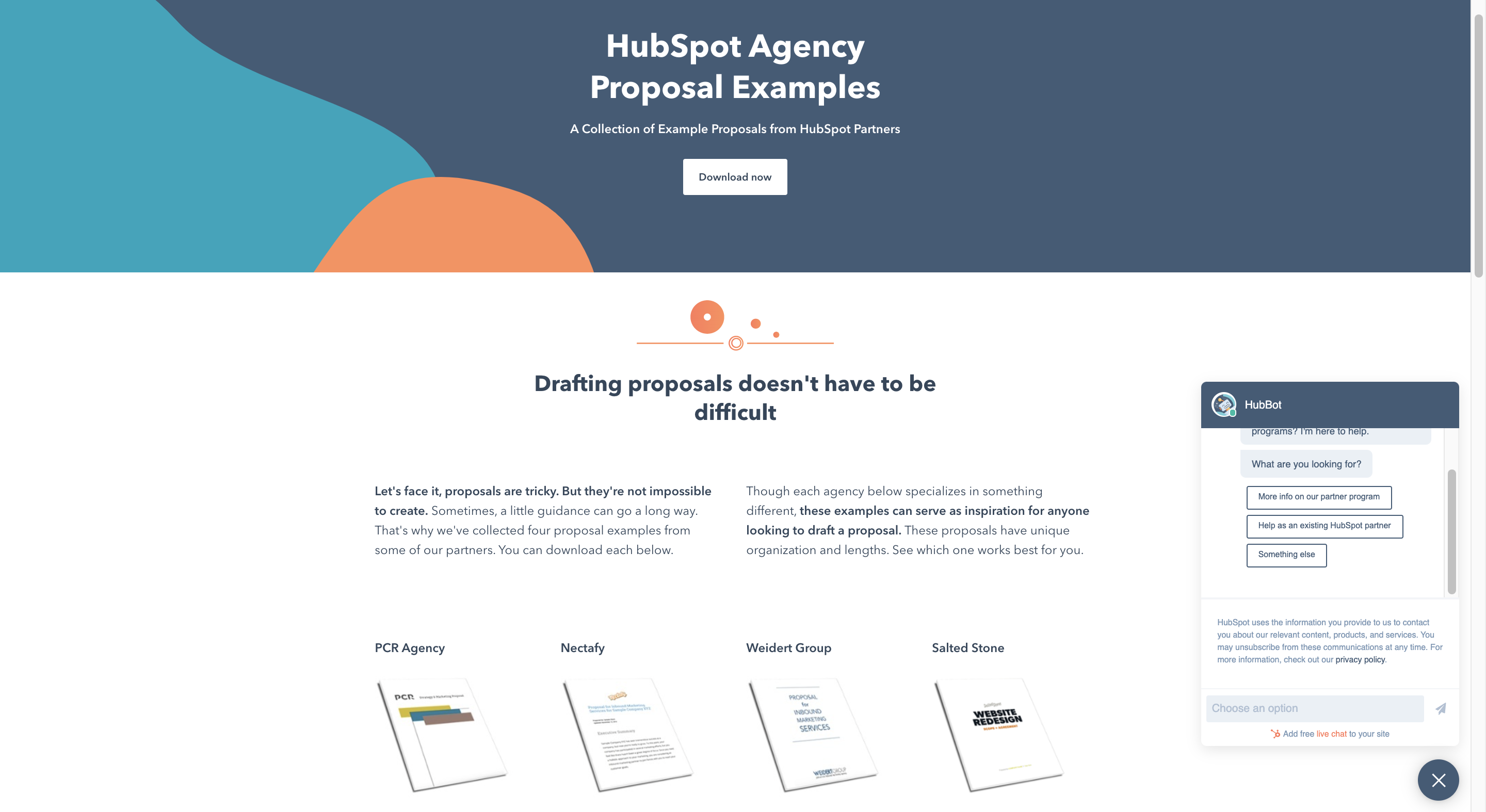 Templates are a great lead magnet. Take a look at HubSpot who have created lots of helpful templates. These offer so much value as they take away the need for time and creativity, so you can just get on with it… Exactly what someone who wants to send off loads of proposals needs.
The Independent articles are a great example of 'gated content' – their value is good/informative journalism, but this can only be fully accessed by registering. You get a taster then you have to pay for the rest.
These can also be found in the forms of tutorials where you're shown you to do step one and then to access the rest you need to sign up.
You do have to have something really good in order to pull this off though, so it's risky unless you're already an influencer.
Oh look – where did that come from? 👀
You may have already seen this on your way to our blog. But, if not, this is our lead magnet. It has a 59% conversion rate, so it's doing alright.
Surprisingly, this isn't a brag, the reason we've put our Lead Magnet in this list is because we know (as we did it) it's a solid example of doing the first step right – 'Creating your Bob'.
We spent a lot of time working out the behaviours and needs our typical website visitor had, so that we could generate a valuable lead magnet. Subsequently, we've been able to grow our email list and show our readers that we know what we're doing.
This is a controversial lead magnet, but one that without doubt works, because it offers free bets when you sign up. This way they can email you with future offers and bet specials, which is why betting lead magnets are so enticing.
Knowing what your ideal audience (Bob) wants and how you feel you need to share that information with them, you now have the perfect recipe for your lead magnet.
Here are some ideas for you:
Create a webinar that deals with the top three questions your audience ask. Promote it like crazy on social media and share the Zoom link with those who opt-in to your landing page.
Build a free Facebook group with tonnes of value over a month; value that helps your ideal audience. Then, build a landing page with the group link as the thank you page, in exchange for an email address.
Create a cool download. Take all the top-level problems of your ideal clients/customers and answer them in a PDF. Give a tonne of value in here and treat it like a first date (best shirt or blouse – good design and content!). Then when your ideal audience downloads it, they'll love it and be more inclined to check you out further.
Put a video series together. Take out your phone and answer the top 3/5 things you audience need/want to know the answers to and then record videos for each point. Hide them on a page on your website that requires a password or simply on a link that you can't find via the navigation and share those details in exchange for an email opt-in.
Create a series of emails that automatically go out to your audience the moment they opt-in. Think of them like an educational series or course content delivered by email. Write once, automate, and then share the link to opt-in everywhere.
Build a template document in PowerPoint that you offer free in exchange for an email address.
Record some audio content on Soundcloud – aimed at your ideal audience's problems – and then – you got it – build a landing page and add an opt-in.
Honestly… we could keep going, but you get the idea.
The gist of this is to create fabulous content and then offer it for FREE in exchange for email addresses.
It's all about offering content for data… but what you're really doing is far deeper than that.
You're exchanging advice and valuable knowledge for details and then building trust and opening the door to further conversation.
Content – Email – Trust.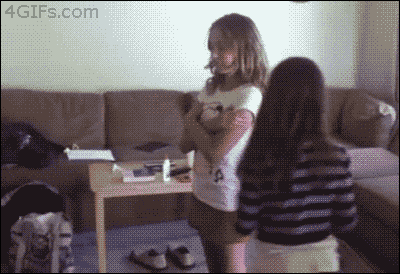 Marketing your lead magnet can be done in many ways, from adding the link to your bio, to pushing a link to your amazing landing page out on Facebook and Instagram ads.
Just remember to give your audience a compelling reason to download it.
Need help?
Maybe you've read this and you're inspired to create a nice juicy lead magnet for your website but you have too many other things on your list and you know it won't happen in the next 6 months.
Why not ask us to make it happen? Just email us to arrange a chat.
---
Tags associated with this article
Landing Pages
Lead Magnets
Websites
Post a comment
We'd love to know what you think - please leave a comment!