Friday Digital Roundup
The Friday Digital Roundup is a witty take on the weird world of the internet. With fun stories from around the globe, it's the only email newsletter you'll actually read and enjoy!
We do love writing it, but clearly not as much as people like receiving it - just look at the response we got when a technical hitch meant it wasn't sent out on time!
Meschi Consultants @MeschiConsult
When it comes to the end of the week, there is no better way to start a Friday than with a run around the internet with Todd and Jo in the FDR. Just don't let them know I do it from the loo!
Kathryn Lynch-Smith @KikikatSmith
@Spaghetti_Jo
My inbox is full of rubbish newsletters that Im constantly deleting😬 My VIP inbox is for 1 thing only- THE DIGITAL ROUNDUP🤠I dont read a Newspaper or the news online, I just wait for Fridays, when this lands in my inbox- then I know 'The weekend has landed'🤗
Get the Friday Digital Roundup and see what everyone's talking about.
We may look like cowboys, but we'll never abuse your data! Find out what we'll do with it here, partner.
How Can Video Benefit Your Business?
Last week, Matt Burke walked into our office. He walked in with a CV and asked for work experience. He nailed it. Amongst all the emailed CVs that were frankly copies of all the other ones, Matt's was relevant to us and he stood out. Not just because he came into my office, but because there was something about him.
The way he talked, presented himself, and the way he lit up the room when he spoke. It's funny to think he's only 19.
I have a theory. I believe it's because Matt does a LOT of video. I think you should too. Imagine what it could do for your business if you had more confidence and presence when you pitched an idea!
I wanted to learn more about how Matt creates his videos but also why many simply won't do it and why they're scared to try.
He honestly told me he was scared at the start, too.
So, this week we hand over the blog to 19 year old Matt Burke…
How Can Video Benefit Your Business?
Video, the content we all love to watch but not enough of us create.
More than ever, businesses are at a stage where they need to have an edge on their competition. The stakes are high and growing a business is difficult, but have you ever thought about integrating video content into your strategy?
Here are some of the benefits that video can bring to your business:
It can really give your audience an insight into who you are, the person behind the email. You may have the best product out there, but it's all about building relationships in the community. Usually this can be done at networking meetings, but why not let your fellow networkers meet you before they see you in person? Video is a great tool for this.
It allows you to control how people view you. With video you are saying it how it is. Most videos aren't scripted, and if they are, they shouldn't be. The more natural, the better, as this allows your audience to engage more with the person you want to display.
It's a massive confidence builder. You will start to find that in face-to-face situations you are far more confident, as 100s or even 1000s of people will be judging you behind their screens whilst watching, and you'll start to get used to that fact. Therefore when it comes to one-on-one situations, you'll own the conversation.
Video can be a great tool to sell a product. If done correctly, you can cleverly push a product in a video. Now, you don't want to force the product down the viewer's throat, but if you show your personal interest in the product, people are more likely to be intrigued.
Got a product that's being released next year? Or an event that needs additional marketing? Video is the perfect tool for this; use it as a way to give people an insight into the work that goes in behind the product, or how difficult it is to orchestrate an event. Don't let all the hard work you put in go to waste – document it and give your audience a unique experience of the story of how you got from the drawing board to the final product.
So, you've realised the benefits video can bring to your business, but where do you begin?
It's easy: pick up your phone and start filming. No script, no professional setup – all you need is an idea.
Throughout all filmmaking, the story is the key part. Without a story you can have the best kit in the world and no one will watch. You need to take the viewer on a journey and get their interest.
As a beginner, focus on yourself! It seems weird at first to talk about topics you have a passion for, because you think no one else will be interested but people will feed off the passion you have for said topic.
A lot of people get bogged down in camera gear, and believe me it's a minefield of overpriced, underused equipment. So here are some valuable pieces of gear you can use for your videos.
Camera – iPhone
Everyone owns a phone, and it probably has a very good camera. Use this at first before committing to buying a better camera.
Tripod
Anything of this type is fine. The Bluetooth control allows you to set up the shot and remotely start recording. This will prove very useful the more you record.
Free – We all have those books in our office, collecting dust. Stack them up in a pile and use that as your tripod. I kid you not, my very first tripod was built like this and I used it for a couple of months. God forbid I actually read any of the books, so at least they served a purpose!
Microphone
Video deserves a level of quality, and little touches such as good sound go a long way with video. It shows effort on your behalf, which the viewer respects. Microphones range massively in cost, but for a basic starter this one is perfect.
There's a problem… IT'S YOU!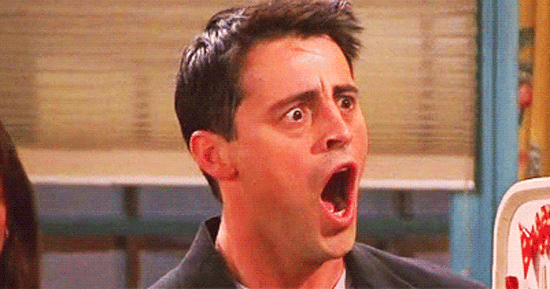 A massive issue in video is that people don't have the confidence to get in front of a camera.
Now, most of us don't like having our picture taken without being warned before, so we can adjust our hair etc. However, this shouldn't be the focus of the video.
You can't change how you look, so why care what people think of you?
It's impossible to please everyone and people are always going to have mixed opinions, but what most people value is confidence! Be yourself in front of the camera and it will say a lot more than someone who's spent hours on their appearance but is boring to watch.
The more you record yourself, the less you will care about other people's perceptions and the more you can start throwing yourself into the quality of your content. As soon as you overcome that barrier your videos will sky rocket.
How to overcome recording yourself in front of people? JUST DO IT.
There is no other way; you have to put yourself out there and get the camera rolling. It all comes back to the fact that you have to talk about something you're passionate about. You may hate the process for the first minute of recording yourself, but once you get into the subject you're interested in then you'll find yourself really enjoying making the video.
However, I realise that not all people can see past that bit of hair that won't sit perfectly and so give up on the video.
So, for the vain audience out there, here are three YouTubers who aren't the best looking but are earning a fortune from not caring.
Three YouTubers who aren't the best looking but are earning a fortune from not caring
Casey Neistat
YouTube's number 1 creator, Casey Neistat, is commonly known as the king of YouTube. The content this guy creates every day is phenomenal; he takes the viewer on a journey around the city of New York and has grown massively in the last two years. Perhaps he's not the best-looking guy, but would you care if you were making around $400k a year on YouTube?
JaackMaate
An English YouTuber famous for his comedy skits, JaackMaate is one of the biggest 'comedy YouTubers' but is also commonly known as one of the worst-looking creators on the platform. However, this hasn't stopped him from bagging interviews with comedians such as Ricky Gervais over the past few years due to his YouTube fame.
Ed Bassmaster
Arguably one of the funniest YouTubers there is, Ed has built his channel on his rather odd appearance and now has many different characters that he's developed with various costumes and looks. Most of them are very ugly indeed, but people love his videos and find his content hilarious! He's embraced his 'bad' looks and made an opportunity out of it.
I hope that's given you an insight into how important video is in your company. There should be no excuses – pick up your camera and start now!
***
Thanks to Matt for blogging this week. Check him out right here if you want some more of Matt Burke.
Matt's Social Media Links:
YouTube: www.youtube.com/c/mattburkevlogs
Instagram: m_burkey
Twitter: @M_Burkey
Facebook: https://www.facebook.com/themattburke
---
Tags associated with this article
video
Video marketing
Post a comment
We'd love to know what you think - please leave a comment!