Friday Digital Roundup
The Friday Digital Roundup is a witty take on the weird world of the internet. With fun stories from around the globe, it's the only email newsletter you'll actually read and enjoy!
We do love writing it, but clearly not as much as people like receiving it - just look at the response we got when a technical hitch meant it wasn't sent out on time!
Meschi Consultants @MeschiConsult
When it comes to the end of the week, there is no better way to start a Friday than with a run around the internet with Todd and Jo in the FDR. Just don't let them know I do it from the loo!
Kathryn Lynch-Smith @KikikatSmith
@Spaghetti_Jo
My inbox is full of rubbish newsletters that Im constantly deleting😬 My VIP inbox is for 1 thing only- THE DIGITAL ROUNDUP🤠I dont read a Newspaper or the news online, I just wait for Fridays, when this lands in my inbox- then I know 'The weekend has landed'🤗
Get the Friday Digital Roundup and see what everyone's talking about.
We may look like cowboys, but we'll never abuse your data! Find out what we'll do with it here, partner.
Near Me: The Local SEO Auto Suggest that Could Drive More Sales
I'll always remember the day I saw a man walking down Fleet Street with an iPad held to his ear, talking on what looked like the biggest mobile phone since the 80s!
I thought it was ridiculous.
I was behind the curve smartphones, because I really didn't understand why people would want one. Why would I want my email on the move and have a calendar and other such info added in?
Ten years on and I've had countless Apple products and I'm on my 6th (7th?) iPhone. I've been converted into a real Apple FanBoy and I'm rarely away from my phone.
Of course, what the iPhone has done to the way we use the web is not in question and when it comes to mobile, there are two very key SEO (Search Engine Optimisation) areas that matter to you:
Mobile responsiveness and usability are a key ranking factor with Google
Local SEO is now more important than ever; now that Google knows precisely where your visitors are.
Even if you don't use the "near me" auto-suggest that Google offers you, most of your searches will be local, and that means you need to have a strong focus and understanding on Local SEO and how to make the most of that for your business.
Here are some key areas to focus on to improve your local SEO and gain more searches on Google from people near you…
Near Me: The Local SEO Auto Suggest that Could Drive More Sales
With Local SEO, it's All About Location, Location, Location
It makes sense to me that if you're going to try to appear in the local search results then Google needs to know where your business is based. That makes sense, right?
There are some really obvious areas that you should take a look at.
The contact page – This page will generally be a good one for Googlebot to look at for the info on your location. Putting your address here alongside your contact details makes sense and that's why Google will look here. If you miss off your address and only include your contact form and phone number, then you're missing a trick.
Local phone number – Yup, using a local number can help too. Not just because Google likes it (it's actively encouraged on Google Ads), but because your local searchers will recognise the prefix of the number and be more inclined to trust it.
The footer – The footer is the area at the bottom of your website that is visible on nearly all of your pages. It's usually a different colour and will have your page links, socials, trademark info, and often your address.
Adding your address in the footer not only makes it easier for Google to work out where you're based, it also puts a mention of your town/city on every single page on your website. There's no need to cram in your town/city name into your content when you have it in the footer. Of course, it still helps to put your location in the main copy where it makes sense, but now you have a great foundation in the footer.
Your meta tags – Meta tags are the tags used in the code of your website to help Google show your website correctly in the search results. Most people know these are the SEO title and description and you can see yours by Googling yourself.
The title is very important and although no single place in SEO is more important that another, you could argue that if you miss the SEO title (meta title) then you've really not helped your website at all.
Adding in your location to the meta title is a standard task in SEO and it certainly helps you rank. Make sure you've done this on the main pages and the contact page. It's a simple addition to your SEO and it works.
Location pages – Do you service a few areas or maybe just one or two? Then adding location pages with some info about your business and how it works in those locations can help you rank, too. This is mainly down to the fact that if you included 'Your Service' + 'Your Location' then you might well rank for what you do in the area that you work.
This all depends on the competition, but you could find that adding a location page where you talk about your service and how you work in that particular areas – adding in some information on the local area – will increase your chances of ranking locally.
Are Local Listings Good for SEO?
Local listings like Yell (nearly retired), Thompson, Yelp, Cylex, your local Chamber of Commerce, and newspapers are a good move for local SEO. They won't make a massive difference, but like all SEO, when done well, and when better than your competition's effort, they will help nudge you up as part of a wider SEO plan.
Local listings will give you the chance to create 'citations' from local listings to your website. Although the links themselves aren't treated as backlinks (important for ranking) they are used to help Google work out where your website (business) is based.
Google My Business is the biggie here (naturally) and if you don't have a listing on Google Maps yet or you haven't visited and updated your Google listing recently, then please do.
It's a big winner for your local SEO and a significant citation that Google uses, obviously.
Are local listings good for SEO? Well yes, they are, but not on their own. I've seen local businesses gain a lot of calls from a good Google My Business listing, but then I've seen businesses with a half decent one not get as many. I've also seen many poor listings with one or two reviews appear consistently in the top spot on the map listings, which is frustrating and odd in equal measure.
The simple takeaway here is this: business listings are mostly free and do help build out citations so get as many of the key ones mentioned above as possible.
Reviews Help You Rank Locally
Reviews (on Google or other listings) will help you rank on Google. It makes sense really when you understand that Google wants to rank pages and websites that it trusts. It determines that trust via signals and what better signal than a review on Google, Facebook, Yell, Trust a Trader, Which?, or similar?
It's a big win to get reviews on the big listings and the ones you may not have heard of, too. If you're a trader then Which? And Trust a Trader are big ones, but sites like Facebook and Cylex are also seen as helpful signals for Google.
Cylex is an odd one. I bet you're not heard of it. That means that you most likely don't have a listing on there, and that's a reason to get one because your competition won't either. Cylex has a fan in Google. Google likes and lists Cylex reviews on Google My Business on the front of Google, so it pays to get a profile and some reviews on here.
That said, all reviews are important and clearly Google Maps (Google My Business) needs some focus. I often see 10 reviews as a big target for most listings. The thing about Google reviews is… they're tough to get if your customers don't come to you.
Unless you're a restaurant or attraction where people visit it's unlikely that your customer will visit you with Google Maps or search Google and find your listing and then call you. This means that the system at Google won't prompt them to review you 24 hours later.
It's also hard to get reviews on Google as not everyone has a Google account and if they do, they often struggle to log in. That means that when you work hard to get them – helping your customers and clients to give you reviews – you're going to rise above the competition who don't bother
I see this a lot. It's well worth grabbing your Google Review URL and sharing it with your customers and clients and gaining reviews as often as you can. Think about how you can include asking for reviews as part of your sales process.
Local SEO Still Matters Even if You're Not a Butcher, Baker, or Candlestick Maker…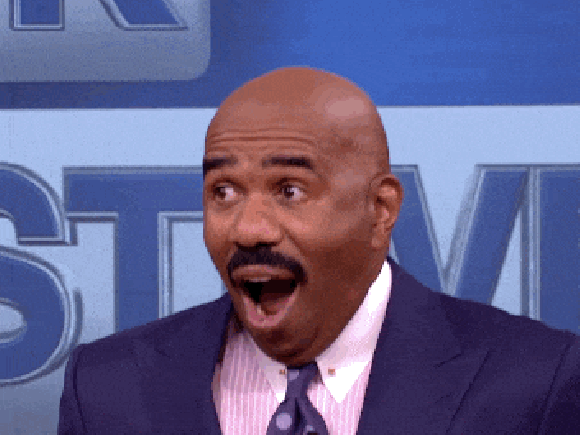 Just because people don't physically visit you doesn't mean that you don't need to think about local SEO.
The marketplace often looks local, and search engines often make that happen on purpose, too.
Focusing some of your SEO efforts on ranking locally could well bring in some big wins in leads. Most of our organic leads come from local people searching the web. We rank for 'Marketing agency Warwickshire' and many of our clients are Warwickshire based, despite our business being able to serve anyone in the world.
Local matters and it should matter to you…
Need more help with ranking locally?
We have a Local SEO Package that helps you set up and fix all your essential local listings, gain more reviews, and then find and fix the holes in your SEO. We run an audit and give you a really cool dashboard to keep a track of it all.
We're seeing some big wins here. Local really could be the future of your business' SEO. Find out more about our Local SEO Package here.
---
Tags associated with this article
Post a comment
We'd love to know what you think - please leave a comment!